Ghost Headless CMS - Perfect Guide for You
Headless CMS Ghost: Take a look at this perfect guide and learn everything you need to know about this best Ghost Headless CMS.
CMS
November 8, 2022
Nimra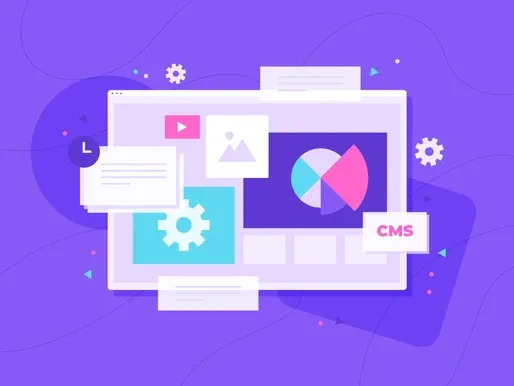 Headless CMS ghost is one of the leading publishing platforms built with Node.js. It offers a good editing experience. It provides many tools and applications. It helps the user by providing them with an extensive feature set. Its feature set helps the users to get content focused experience.
Ghost is used as a headless CMS due to its compatibility with the front-end frameworks. It has a default frontend theme layer. It offers a flexible architecture. It can work with different frameworks. It offers a large subset of functionality that helps the publishers.
Ghost headless CMS comes with great functionality as it offers advanced features which help publishers in many ways. Some of the common functionalities are given below:
Tag archives, routes, and templates

Createa sitemap

Open graph-structured data

Google AMP routes and templates

Provides support for Twitter Cards

Custom Routes and automatic pagination

Front-end code injection

Maintenance is quite easy

Offers easy setup
It's a flexible architecture that offers users to use a custom front end. Its API serves content in a proper format along with SEO-optimized HTML. It supports Markdown so the content creators can write content in it and publish the content from anywhere. Its admin site provides features such as user subscriptions and an email newsletter.
It helps set up a site by collecting payments from subscribers in just a few clicks using stripe, Ghost's default payment integration. If offers the users to get a ghost editor that matches the client's needs. It helps the users to use a ghost editor without being visually distracting.
The headless CMS ghost is highly flexible and offers great simplicity which makes it the best option for a headless CMS service. The ghost can be locally installed on your server. It also offers a paid hosted solution which is provided by Ghost (Ghost Pro). Setting up a local installation is the easiest way to set up a Ghost site. This headless CMS is not easily scalable. You need to manage everything manually. They work with various technology stacks also.
Also Read: Headless CMS Vs Decoupled CMS
| | |
| --- | --- |
| Technology | Node.js, Nginx, MySQL |
| Scalability | It's not easily scalable |
| Security | No default data encryption, need to manage security by yourself. |
| CMS Maintenance | Need to maintain everything yourself such as updates and security of the content management system . |
| Global Caching | No caching included |
| Image Processing | No CDN include extensibility |
| Extendibility | Themes and integration |
| Frontend | Coupled with backend CMS |
| Setup | Easy to Install and maintain |
Ghost is a well-known writing platform that provides an engaging editing interface. It helps many startups in managing a web presence. It focuses mainly on backend content management which exposes the content through APIs. It has no concern with the presentation of the content. It helps in building the front end easily.
It offers a theme layer and you can select anyone according to your requirements. It makes the content rendering on a web page highly flexible. It provides the opportunity to host and display the static site with Netlify. By using a headless CMS ghost the generation of a static site is easy. After the site generation, you can customize the handlebar's template. You need APIs to repossess posts. The ghost helps in the creation of a custom content structure. Its front end is both elective and identical.
Also Read: Benefits Of Headless CMS
Open Source
It's an open source and provides the flexibility of both versions to self-host the service or sign up through the cloud. It provides an all-in-one solution for bloggers. It offers essential integrations which are required to publish a blog.
Also Read: Headless CMS Vs Traditional CMS
Alternative CMS To WordPress
It's an alternative CMS to WordPress which is used for blogging. It's the most popular headless CMS. This platform enables you to focus mainly on the content without any distractions. The main intent of this platform is to build a content publishing platform. It provides SEO along with high built-in speed.

Also Read: Strapi Headless CMS
Search Engine Optimization (SEO)
The headless CMS ghost has admirable built-in SEO functionality. It does not require any extra load to install in the CMS for SEO. It supports structured data by default. It helps in displaying search results in search engines. It provides AMP support also which helps in loading web pages. It's a responsive platform as it is available for smaller screens as well. Its themes are responsive and mobile-friendly. It has also a built-in sitemap generator.
Also Read: Netlify CMS Vs Strapi Headless
Offers Excellent Themes
The theme is an important feature in headless CMS ghost as it grabs the user's attention. The use of an attractive design is important for a website. It offers optimized, responsive, and beautiful themes.
Also Read: Agility Headless CMS
Custom Integrations
Ghost headless CMS offers built-in integrations for many services. It also offers custom integrations. It provides integrations for the following services Disqus, Google Analytics, Slack, Stripe for payments, and AMP.
High Speed
One of the most important factors for SEO is speed. It offers high speed with scalability. The headless CMS ghost can run on various technologies such as Node.js.
Also Read: Graph Headless CMS
Best For Static Websites
Being headless, a ghost is considered best to build static websites. Static websites offer free hosting with high-speed functionality.
The advantages of a headless CMS ghost are endless which helps content creators and developers to use this CMS for publishing content without any hesitation.
A headless CMS Ghost is considered one of the fast headless content management systems.

It's SEO optimized, lightweight, and slight.

This platform is based on contemporary technologies.

Its customization is highly easy.

A headless CMS ghost is impeccable for blogging.

It offers various integrations for different services

It helps in the generation of good documentation
Also Read: Best Headless CMS
How Does A Headless CMS Ghost Work?
It's a public content API that delivers published content. The content then can be assessed in a read-only manner. The client can get the content by rendering the website or application.
Also Read: Kontent Headless CMS
Is Ghost A Headless CMS?
It offers a front-end theme layer. It has a flexible architecture and front endthe needs to be built. Its content can be accessed via API.
Also Read: Magnolia Headless CMS
Is Ghost Open-Source And Free To Use?
Yes, a headless CMS ghost is completely an open-source platform and free to use. It offers a fast loading speed. It makes blogging easy. It is available as a hosted platform or you can install it yourself easily.
Also Read: Headless CMS Drupal