Top 5 CRMs for Startups
Want to know the top 5 CRMs for Startups? Vizteck is giving you a step-by-step detailed guide for it.
Technology
May 11, 2016
Babar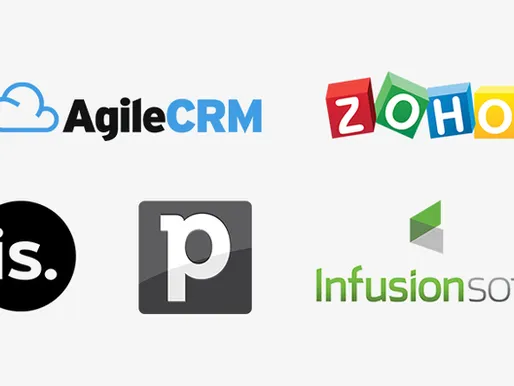 CRM, an acronym used for customer relationship management is a powerful platform, to help you understand all the information in the business environment related to your customer. It gives you a strategic tool to manage customers, automate tasks, manage contacts, and communication, track, sales, schedule, forecasting or predict by using your current and previous experience.
Every startup needs CRM to integrate marketing and sales department because satisfied customers yield repeated business. It gives you a customer-centric approach to developing a close relationship with your existing and prospective customers and retaining them.
In this article, I will be reviewing the top 5 CRMs which are highly recommended and suitable for startups, i.e.,
Pipedrive is a very simple and cost-effective sales CRM for small and mid-sized businesses. You can manage all the process cycles with just a single click or drag and drop. It provides you with a way to manage all of your customers and can switch them whenever you want. It gives you a very interactive pipeline view, so it will be very easy to work with. Pipedrive also shows your day-to-day activities for your company.
The biggest advantage of Pipedrive is a view of seeing all your leads on a single screen and a very easy interface to move them around.
Agile CRM is the super-intelligent CRM for building a cross or two-way relationship with you and your customers. It gives your customer a VIP protocol by valuing each customer. Its activity monitoring gives you efficient guidance where you are stuck by sending you emails and reminder emails to easily schedule your appointments and meetings. It is truly suitable for small as well as mid-sized businesses.
Insidesales is powered by Salesforce. Insidesales provides you with a sale-accelerated approach to growing your business. It is a platform to automate all your sales and marketing engagements. Their main focus is to visualize all the data into automated software to help in decision-making for your next move. It has been adopted by the top companies of the era like Groupon, Microsoft, and Marketo. It helps you to meet the right customer at the right time.
Zoho is an integrated-suite, social CRM to automate your all sales transactions. It is a cloud-based business application, particularly for mid-sized businesses and enterprises. It is fully compatible with mobile devices. It provides you easy access to how to get things done in a proper sequence and make your product sold. Zoho gives you a strategy by helping them in decision-making for their ongoing sales and marketing departmental decisions.
It is basically a cheaper cousin of SalesForce CRM.
Infusionsoft provides you with a high-performance marketing tool, particularly for small-sized businesses. It is a complete sales and marketing automation software with cloud-based sales as well. Infusionsoft integrates CRM, marketing automation and e-commerce to produce end-to-end solutions. It is available at high-end pricing but with focused and trusted service and automation.
Deciding which CRM is right for your framework is not easy, especially when all of the vendors are offering the same promises. Just map your requirement and resources, and you will get the right option. I hope, this article helps you in finding the best CRM for your startup.