 Headless Content Management Company
We offer you services of the most flexible and scalable headless CMS.
Trusted by:
Headless Content Management Service
Our experts select the suitable CMS for your business needs and customer expectations.
Strapi (Backend)
Sanity, an open-ended CMS, offers the most seamless content management for your needs. A completely JavaScripted CMS, allowing customizability and ensuring fast delivery of projects.
Angular (Frontend)
Vizteck has always opted for the best. Hence, the combination of Angular JS and the best headless CMSes i.e Strapi, has been the center of our success. Our developers are experts in creating the best websites, so let us develop one for you too.
React (Frontend)
For building user interfaces, we always use React! But not without the touch of Strapi. Vizteck Solutions has professional React developers who are eager to work for you. So, lets start now.
Our Working Process
Our Working Process
Analysis And Research
Here, our team does the necessary research about the project and its requirements keeping in view the client's demand.
Define Your Goals
This is where the team defines the project goals, its target audience and its use by them through complete front-end development.
Monitor The Result
Testing, one of the most crucial part of development, is then carried out by our Quality Assurance Engineers.
Case Studies
Looking for a team who could help you meet your app development requirements? Here's how we have helped various entrepreneurs in their journey.
BusRoute
Busroute.co offers bus booking and coach booking services in Uk. Like any business, they were operating using excel sheets. Vizteck started complete automation for its backend customer relationship management and supplier connections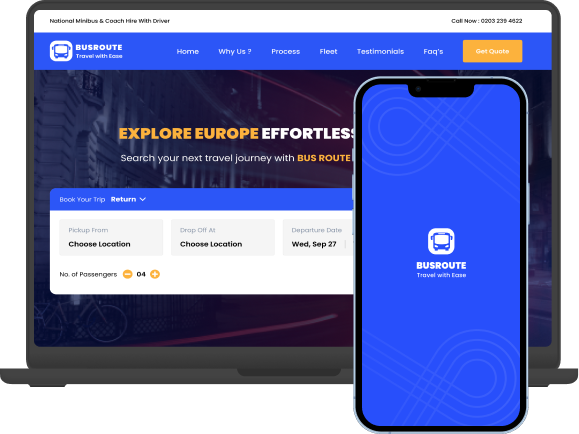 MyGroser
MyGroser required a complete grocery solution, warehouse management, bank apps integration, and commerce enablement through web and mobile applications. During covid, the app became the top company in Kuala Lumpur, delivering grocery with couple of thousand orders per day and more than 100k visitors per day